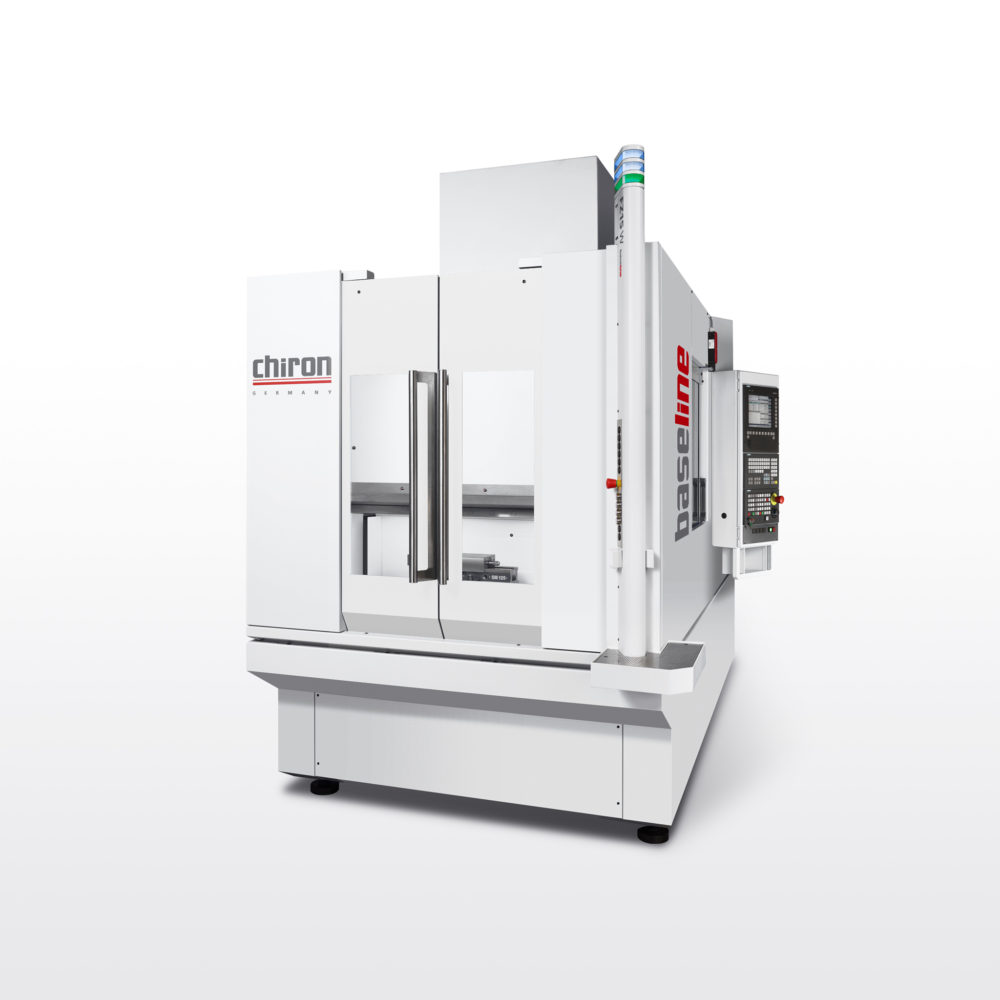 FZ15W Baseline
Chiron
An FZ15 W baseline machining center has vast reserves regarding CNC milling. It belongs to the best machine tools in its class in terms of its speed, compact design, sturdiness and reliability.
Highest positioning accuracy
The core of the FZ15 W is the CHIRON basket tool changer. It offers highest positioning accuracy and can change tools in any position in the work area. The work table with its workpiece changing device also contributes to efficient cutting.
Strong performance – technical data of the FZ15 W baseline:
• Vertical moving column principle
• Compact installation area (width 1,620 mm x depth 3,620 mm)
• Mineral cast machine bed
• High rigidity and thermal stability
• Dynamic direct drives and precision guides
• Loading and unloading during machining
• Fastest CHIRON basket tool changer
• Fully enclosed work area; stainless steel covers
• Ergonomic operating and loading concept
• Service-friendly access to all units
• Low-maintenance and long-lasting
• Machine tool construction "Designed and Made in Germany"
Teknisk data
Travel X-Y-Z

550-400-425 mm

Power, max.

14 kW (15%ED)

Spindle speed, max. up to

10500 min-1

Chip-to-chip time from

from 2,10 s

Rapid feed, max.

40 m/min

Number of tools, max.

20

Tool taper

HSK A-63 / SK 40

Tool diameter, max.

175 mm

Automatic workpiece change from

2,40 s

Control

Siemens 840D sl