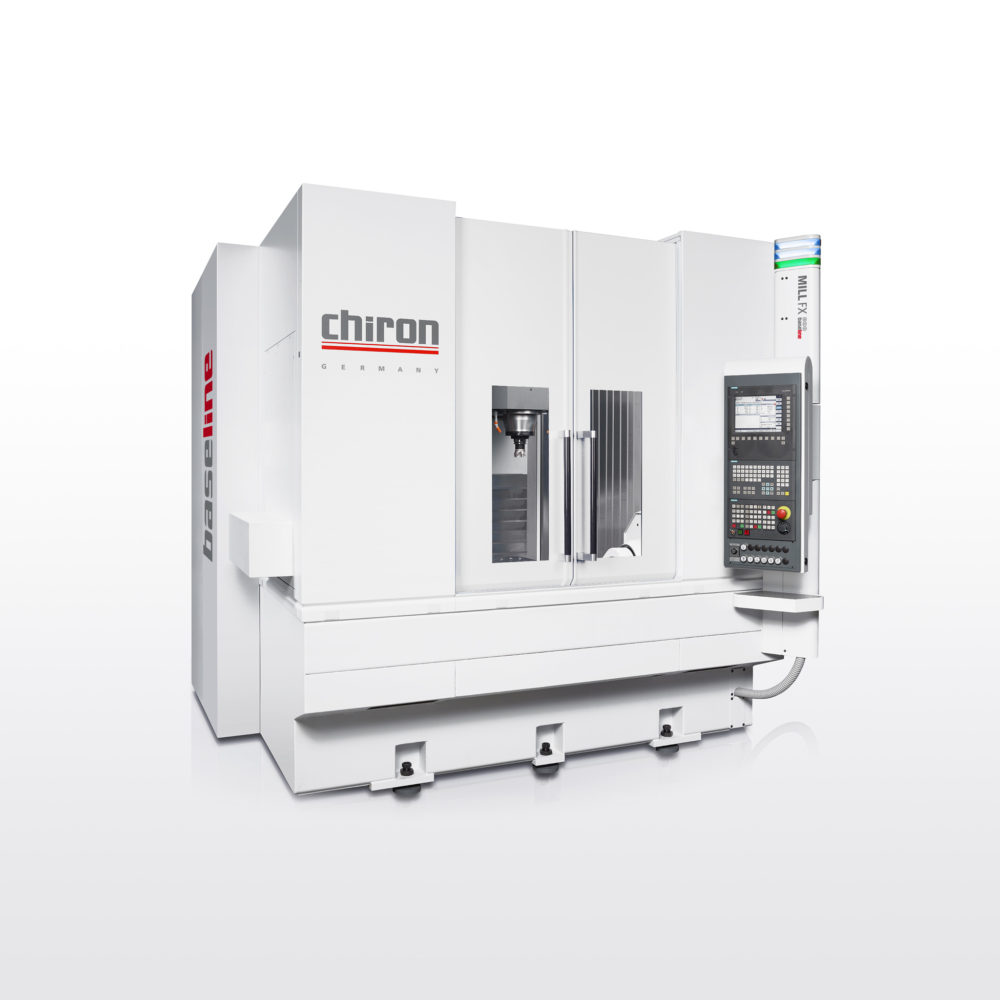 MILL FX Baseline
Chiron
An FX 800 MILL baseline machining center offers the best prerequisites for highly productive machining and precise work results. Powerful CNC milling, high stability and maximum reliability characterize the machine tools of this series, which belong to the best 5-axis machining centers in its class.
Economical and fast
This preconfigured model is provided with 5 simultaneously controlled axes and the proven CHIRON CASD 280 2-axis swivel rotary table. As an option, this CNC machine is available with a control from Siemens or Heidenhain.
With this machine, shiny surfaces, finest structures, grooves, pockets, fittings and geometries are achieved process-reliably, efficiently and fast.
Strong performance – technical data of the Mill FX 800 baseline:
• Vertical moving column principle
• Compact installation area (width 5,400 mm x depth 2,700 mm)
• High rigidity and thermal stability
• Highest precision in positioning and simultaneous operation
• Simple loading with lifting gear (cranes, lift trucks, etc.)
• Integrated CHIRON 2-axis swivel rotary table with direct measuring systems
• 4th axis with a swivel range of +/±120°
• 5th axis with torque drive
• Fully enclosed work area; stainless steel covers
• Ergonomic operating and loading concept
• Service-friendly access to all units
• Low-maintenance and long-lasting
• Machine tool construction "Designed and Made in Germany"