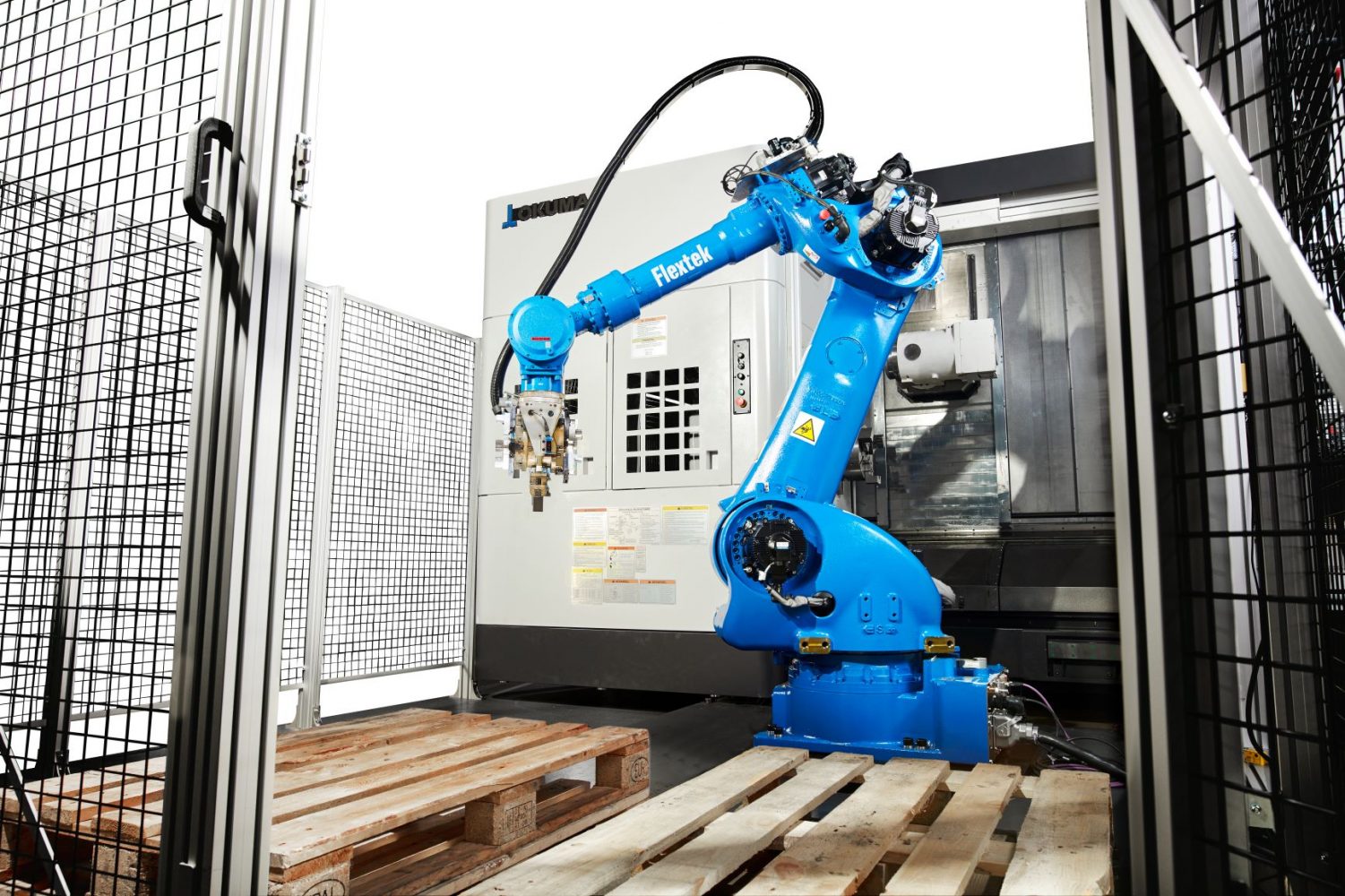 Flextek GP180
Yaskawa
The 6-axis GP180 is a versatile, high speed robot offering superior performance for a variety of applications, like material handling, machine and press tending.
User-friendly standard robots
Laser and vacuum are standard features of all standard robot cells from 25 kg and up, which minimises manual handling between saw and machine.
The SMS module summons the operator in the event of stoppage or alarm. Two pallet spaces are standard features of all permanently installed robot cells.
Teknisk data
Controlled axes

6

Max. payload (kg)

180

Repeatability (mm)

±0.02

Horizontal reach (mm)

2702

Vertical reach (mm)

3393

Weight [kg]

1020

Workpiece weight, up to

2 x 60